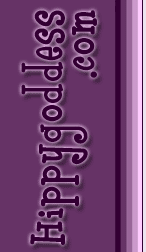 Date: 07:25, 15th November
From: Crispy
Email: petzler@iinet.net.au

Message: Woo, I must be one of the first. Top site HippyGirl.
---
Date: 08:12, 15th November
From: robby
Email: robby@mindless.com

Message: woowoo! hG rox'teh'jox :P~~~
_
| |
| |
/ \
|----| <- mm pour me a shot :P~
|###| ___
|###| \ /
ŻŻŻŻŻ


---
Date: 08:27, 15th November
From: r a d i a t e
Email: im@your.house

Message: now this is not to say "look he was here!" when i'm famous .. coz if you do .. i will talk about "those sunnies" and you wouldn't like that would you!

---
Date: 18:26, 15th November
From: Willy from NZ
Email: onewildwilly@yahoo.com

Message: I took a look, think your doing a great job and enjoy having u to talk to. Dont worry bout this nasty guy whos trying to hurt you, just talk to me, I'll make u smile :)) From Willy To The Lady
---
Date: 22:53, 16th November
From: suey
Email: bowdown@suey.net

Message: you are my goddess! okay now that i've signed, you owe me a spank. kthxbye :)~~~
---
Date: 03:56, 18th November
From: sophie
Email: soph@geekc0re.com

Message: love it, darl :D *puts on sunnies and poses with you*
---
Date: 17:52, 23rd November
From: little-genie
Email: little_genie1@yahoo.com

Message: Absolutely brilliant page sis.....one of the best ive ever seen!Known you many many years and still love ya!!!
---
Date: 21:47, 25th November
From: Christopher Marek
Email: chris@global.eu.com

Message: well done babe, well done. not eveyrday that I go to a website and am left laughing right off the bat!! Keep it real, and as always. <3 teh hippygoddess :b~
---
Date: 00:06, 1st December
From: StormChaser
Email: ummmmI orgets

Message: very nice site you have here :))I will catch you in the #30&40\'s room later scratch ya later
---
Date: 03:15, 5th December
From: NX
Email: rabbit28@iinet.net.au

Message: Kinky very Kinky :)
---
Date: 22:32, 12th December
From: grub
Email: hotmayool@hotmail.com

Message: Mmmmmmm tasty pics darlin....i view to marriage, please to wed me? kthnxbi
---
Date: 02:21, 29th December
From: roger
Email: roger.s@ihug.com.au

Message: "I had a fetish for eating paper at this time" <- classic! awesome site raina :)
---
Date: 12:53, 4th January
From: Jim-D
Email: hammer@acen.com

Message: Nice pics.. thanks for sharing. Thanks for always joking arounda nd being a good friend.
---
Date: 17:03, 22nd January
From: Jos
Email: jsiver@start.no

Message: Nice homsite for a pretty gal.Stay a hippygodess, hunJos
---
Date: 22:45, 17th March
From: sahin
Email: sainster@hotmail.com

Message: Nice site,keep up the good work
---
Date: 21:11, 16th May
From: Bill Rabe
Email: emee3322@cs.com

Message: What a woman! I was lost looking for something on the internet & found your site. I am impressed!Bill - Spokane ,Wa. Usa
---
Date: 03:12, 30th May
From: George Mavro
Email: gmavro@ozemail.com.au

Message: I really injoyed reading your website, I didn\'t really take much nocited of it untill i noticed it in my history. I did take the time to have alook at it today on the 30th May 2004 and I would just like say, what a great job you have done in putting this site together. from your friend truly George Mavro aka kaos on IRC
---
Date: 20:22, 4th June
From: hfis
Email: you@probably.know

Message: Hey, I'm not trolling;This is a really well designed website. Keep up the good work! :)-h
---
Date: 21:37, 13th June
From: Kreis
Email: kreis@austnet.irc

Message: grouse.
---
Date: 03:58, 18th June
From: Pete
Email: leaveyourshit@hotmail.com

Message: good work, very interesting.
---
Date: 17:46, 18th June
From: Ken
Email: midnight@darktide.net

Message: :D always a pleasure knowing the gorgeous miss raina!
---
Date: 12:12, 2nd September
From: George Hill
Email: gwhill1@yahoo.com

Message: Hello, I love the picture of where you live, It is beautiful! I have always wanted to visit Australia and New Zealand. I have seen lots of pictures, but it only makes me want to see them in person all the more. I Live in Utah, USA. Have you ever traveled here? If not you should, the United States has a beauty all its own.
---
Date: 08:48, 9th November
From: ed
Email: scrummpygoggles@yahoo.com

Message: Love your site even the pinkness of ityou have given me some good ideas for mineno pink lolhope to see your portfolio someday
---
Date: 10:35, 10th November
From: Raina
Email: rains81@hotmail.com

Message: G´day, my name is Raina and I´m from Germany.I never met someone else with this name, so I googled for it and found your website. I really like your homepage, especially the picture of you at Currumbin wildlife sanctuary, because I know this place, have been to it last year. On sunday I will leave for Australia again to live and work there for 6 months or longer. Maybe I meet you by chance...Raina
---
Date: 02:09, 7th January
From: BSP Gallery Bookshop old and rare books
Email: http://www.bspgallery.com.au

Message: I liked your site, really informative website, some good links too.
---
Date: 20:11, 25th January
From: Michael
Email: MerlinTMM@zoominternet.net

Message: Pretty cool site. I look forward to seeing more of it.
---
Date: 07:41, 5th February
From: dfreshman
Email: www.dfreshman@aol.com

Message: hi i am new at this. no computer skills
---
Thanks to some spammers and my lack of time, if anyone wants to be added to this guestbook, they will have to drop me a line (through the contact form) until I can sort out a more spam-proof script. Thanks! :)